Looking After Your Second
Location: Peak District National Park
"Being a competent leader is more than just having the ability to climb hard routes"
Summary:
Knowing how to look after the person you're climbing with is something that as lead climbers we forget about. The focus of climbing in most peoples minds is keeping the lead climber safe and our second is an after thought. This workshop focuses on looking after our second as in most cases they generally are the weaker climber and a variety of ways to help keep them safe and look after them on routes.
​
Who's this for?
This is an advance workshop for climbers that have a good level of experience leading outdoors and are interested in learning new skills to improve knowledge within the sport.
​
What we cover:
Single & Twin ropes

Hauling

Climbing past gear

Lowering past knots

Route choice

Seconding dilemmas

and more...
​
Kit needed:
Your rack, 2 x prussiks, guide plate, plenty of slings & carabiners, shoes, chalk & helmet.
​
If you are struggling for kit let us know as we have plenty at the school however learning with your own equipment is really useful and is advised.
​
Itinerary:
Our normal start time and meeting point is 9:30am at our centre The Peak Climbing School however as this is a private booking you are welcome to choose and pick your start time and venue. Here we will brief you on the days activity whilst having a free brew and biscuit. From here we will set off into the crag for an exciting days learning. We sometimes we use areas further away from our centre so you can get the most out of your course, therefore some transport is advantageous. However if you are struggling for transport please let us know so we can arrange some for you.
Open course dates:
We have a number of courses running all year which can be booked online below.
If these dates don't suit your calendar please get in touch as we are always more than happy to put more course dates on!
​
We need a min of 2 people to run an open course, therefore it's advisable you book for 2 to ensure it goes ahead. However this is not a requirement!
​
If you do book individually onto an open course and we don't get enough participants to run the session we will try our best to re-book you onto another course or give you a full refund.
Private booking:
If you'd rather book this course privately and have us all to yourself thats no problem. Our private guiding day rates will just apply. All private courses can be adjusted to completely suit your needs.
Secure Payment:
We accept most major credit and debit cards and with our secure booking system booking your course couldn't be easier. However if you'd prefer to book and pay over the phone please get in touch.
Instructors and insurance:
All our staff are qualified and assessed by the Mountain Training Association and have years of coaching and instructing experience and all participants are covered for all activities via our public liability insurance.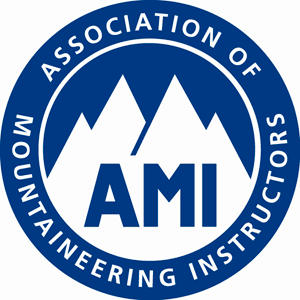 As we get back to our feet...
The COVID-19 Situation has been really hard for all of us. However, soon we will be ready and able to offer some of what we do again. To start with this will be limited to one day 1:1 private guided sessions only.
​
As restrictions get lifted we hope to open up slowly, allow more to happen and get back to running the best courses the UK has to offer with amazing people like you!
​
If you are itching to go climbing, please feel free to contact us directly to inquire about a private session or simple, just for a chat about how we plan to open up or keep you safe
All our 'open course' dates are displayed on the calendar below; please feel free to flick though and see which date suits you best. If there isn't a course showing on the date you'd like to join us, no problem, just get in touch via email or phone to see if we are able to add a new course date.
31
Top Rope Set Up's / 31st May