Location: The Peak District National Park
'We are open for business!'
This Course is still allowed to go ahead during the lockdown period from 5th Nov
"Bags packed. Compass and maps ready. This was going to be an epic adventure "
Summary:
If you're looking explore the countries hills and would like to learn how to use or further your map and compass skills, our Hill skills course will help hone your skills and develop you as an effective navigator and walker. This course will looked at advanced navigation skills, route planning, weather awareness and much more. ​
​
Who's it for?
For those who want to learn and develop their navigation skills. No previous experience needed.
​
What you will learn:
Map scales, grid systems and feature

Use of 1:50 & 1:25 maps

Compass skills

GPS Navigation

Route planning

Weather awareness

Pacing and timings

Equipment selection
​
Kit needed:
A kit list will be provided prior to starting the course.
​
Itinerary:
Our start time and meeting point is 9:30am at The Peak Climbing School.
Here we will brief you on the days activity whilst having a free brew and biscuit. From here we will set off into the hills for an exciting days learning. We sometimes we use areas further away from our centre so you can get the most out of your course, therefore some transport is advantageous. However if you are struggling for transport please let us know so we can arrange some for you.
​
Mountain training:
This course is part of the Mountain Training's 'Hill and Mountain skills' accreditation scheme. If you would like to be awarded with a certificate at the end of your course, all you need to do is register with Mountain Training and give us your membership number. Registration is free for all under 18's and £10 for those in wiser years. Once registered you will be eligible for certification on the 'mountain skills' course as well.
Open course dates:
We have a number of courses running all year which can be booked online below.
If these dates don't suit your calendar please get in touch as we are always more than happy to put more course dates on!
​
We need a min of 2 people to run an open course, therefore it's advisable you book for 2 to ensure it goes ahead. However this is not a requirement!
​
If you do book individually onto an open course and we don't get enough participants to run the session we will try our best to re-book you onto another course or give you a full refund.
Private booking:
If you'd rather book this course privately and have us all to yourself thats no problem. Our private guiding day rates will just apply. All private courses can be adjusted to completely suit your needs.
Secure Payment:
We accept most major credit and debit cards and with our secure booking system booking your course couldn't be easier. However if you'd prefer to book and pay over the phone please get in touch.
Instructors and insurance:
All our staff are qualified and assessed by the Mountain Training Association and have years of coaching and instructing experience and all participants are covered for all activities via our public liability insurance.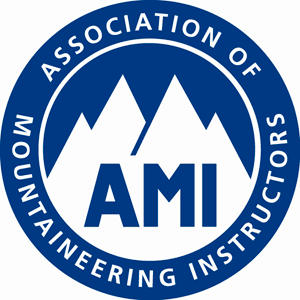 All our 'open course' dates are displayed on the calendar below; please feel free to flick though and see which date suits you best. If there isn't a course showing on the date you'd like to join us, no problem, just get in touch via email or phone to see if we are able to add a new course date.
17
9:30
Hill Skills / 17th - 18th April 2021